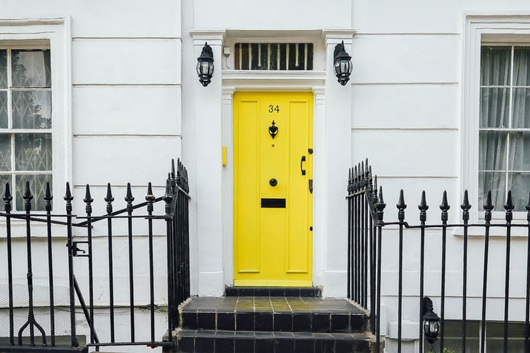 2020 has been unprecedented! We've lived with a pandemic and spent more time than usual at home, some even transitioning to working from home permanently. As we near the end of the year, there's no better time to start thinking of ways you can revamp your home. How about starting with your doors?
Unless you just moved in, it's not unusual to say that you've neglected your doors. Maybe your entry door is a far cry from the welcoming entrance you want for your house, the color is totally boring, or the hardware is dated. If so, you definitely need a front door upgrade for that fresh feel and look to take on 2021 in style. Get started with these five easy, fun, and creative door upgrades.
Add a Pop of Color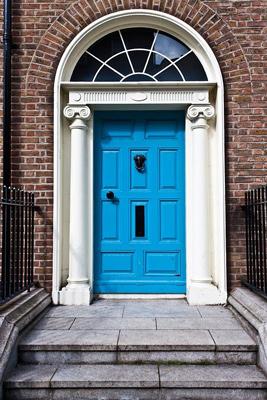 Want something cheery for your front door remodel? Try adding a splash of color. Paint is not just for walls. Whether you want a simple front door upgrade or something bold, adding a pop of color lends a fresh look that stands out. Don't forget to update the inner facing sides of your doors with some color too. Additionally, you can also update door knobs, levers, or handlesets to complete your door upgrade - more in our next point.
A friendly turquoise or pale yellow door will make your door pop. Are you looking for something chic and modern? A glossy black look on your door does it. Want a more dramatic look? Dark emerald tones like navy and plum will do the trick. Pick a color that complements your home's architectural appeal and interior decor.
Upgrade Your Door Hardware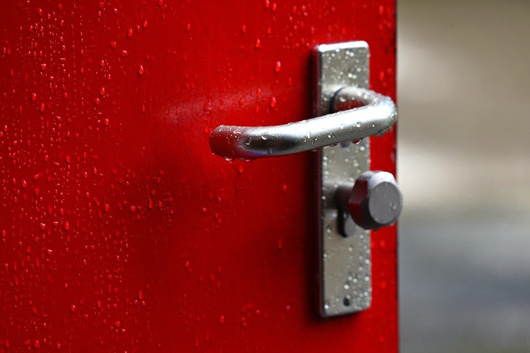 Whether you're living in a traditional, rustic, contemporary, or modern-style home, your door hardware is the first thing you and visitors interact with when entering your home. Check the condition of your door hardware. Does it look old, rusty, damaged, or just dull? If so, it's time for an upgrade.
There are lots of front door and interior door upgrade options in various decorative designs and stylish finishes to spruce up your home in the new year.
Accessorize Your Doors
You can add charm and seasonal flair by accessorizing your doors. Think of adding some flowers and plants next to the door to soften the edges of your front door upgrade. Consider creative options like potted plants, hanging flowers, seasonal wreaths, or a cute window box right next to the door for a bright look. The colors of flowers and sizes of pots will depend on the available space.
Add Personality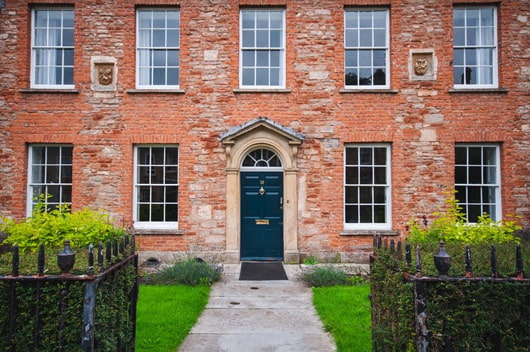 If you have sufficient space in your front entryway, you have an opportunity to show off your unique taste and personality. An excellent front door upgrade would be showing off your home's history. Think of an original exposed brick right next to your door or unique tiles you found during a vacation, or stained glass that you made yourself.
You can also update door knobs with a favorite color or finish. No matter how small the detail, anything that adds to your door's overall appeal is worth the effort.
Replace That Old Door or Malfunctioning Lock
You'll be surprised by the number of homeowners who simply postpone that critical decision to replace an old door or malfunctioning lock. Perhaps your front door got damaged after a burglary attempt, or you're having trouble opening your door lock each time. It's time for a front door upgrade and a lock replacement. Begin 2021 with enhanced door security and peace of mind.
Get Started at Door Locks Direct
If you're looking to upgrade your locks or door accessories, you'll find a diverse and high-quality selection at Door Locks Direct. We bring you all types of door locks and accessories from top brands so you can shop with confidence. Order 24/7 online and enjoy free shipping on orders over $299.