Your door locks ensure security and add function and style to every house. That's why you need top quality locks to secure your doors and home. Upgrading your locks is one of the best things you can do, especially if you're looking to improve security or enjoy new lock features in the market. But is door lock replacement worth the effort?
Here are five reasons why you should invest in new door locks:
You Want to Make Your Home More Secure
Most homeowners upgrade their locks to improve security. There are different reasons why you may want to make your home more secure.
Examples include:
Your door locks are rusty and old due to normal wear and tear, so you want new locks that offer superior and durable security
You gave your keys to some a repairman or service provider who didn't return them or even lost your keys.
You lost your keys. You had a spare key to get back in your house, but that lost key could be anywhere.
There was a home burglary or someone attempted to break into your home. As a result, your locks have been damaged or tampered with
If you're concerned about home security, check out different top door locks like deadbolts and keyless door locks that are designed to meet your door lock replacement needs. It's better to be safe than sorry, and you want peace of mind knowing your loved ones and possessions are safe. The best option for you when you have such concerns is to change all your front and back locks, as well as keyed entry interior door locks.
You Want to Make a Stylish First Impression
Door locks don't have to look old, oddly shaped, or clunky. In fact, they can make a bold statement in your home. If you want to make a stylish impression with your entry and interior doors, there are different options available. Whether you're in the market for Victorian-style, rustic, modern, contemporary, transitional, or vintage-style door locks, there are styles and finishes available that will fit your home's decor and architecture. You can shop door locks by finish to find the best match.
You Just Bought a New House
Moving into a new home is exciting, but don't forget to buy new locks to secure your new investment. While you may move into a new home that already has locks installed, door lock replacement should be a priority. Previous owners, repair workers, neighbors, and more could have an extra set of keys that you don't know about or the previous owner forgot to retrieve. Changing your door locks will completely secure your home and give you ultimate control over who has keys to your house.
You Want More Advanced Lock Features
Door lock security features are evolving fast. Manufacturers are now producing keyless door locks that are operated using a keypad or a touchscreen, Bluetooth-enabled key locks, WiFi-enabled keyless locks, and other advanced locks that work seamlessly with alarm and security camera systems. If you want more advanced door lock features, there are numerous options available to fit your door lock replacement needs.
Some of the advanced features you can enjoy from keyless and smart door locks include:
Allow access to guests from anywhere you have WiFi, or set unique codes for the repairman to gain entry
Security breach alarm and alerts
The ability to lock and unlock your door remotely from anywhere
Enjoying the added convenience of not having to carry keys
It's Worth It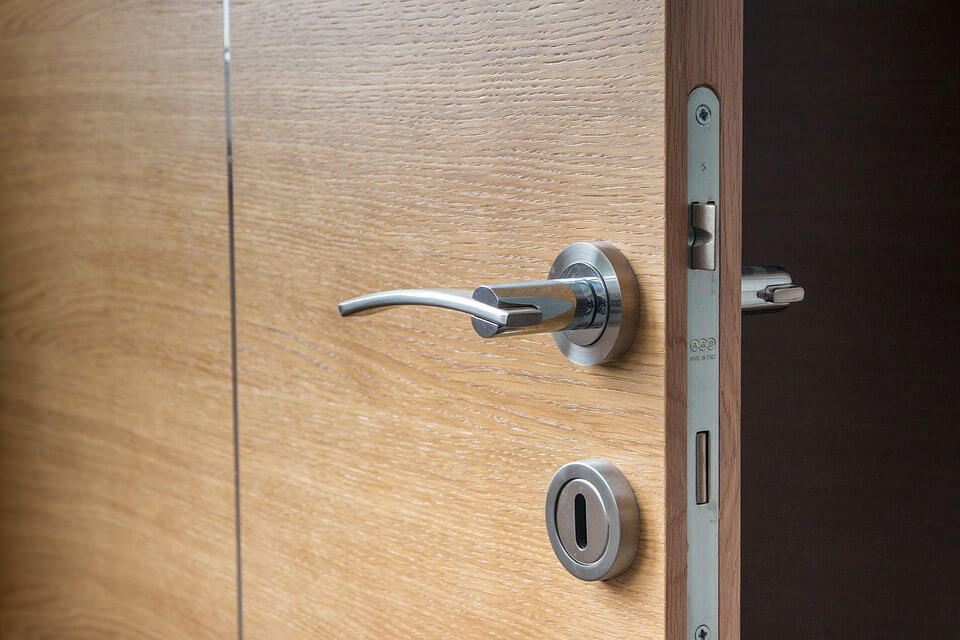 When it comes to upgrading to top-brand door locks, certain incidents, situations, or decisions may warrant it. Whether you're replacing your locks for security or aesthetic reasons, or maybe you want to enjoy more features, there's no doubt that it's all worth the effort. Door lock replacement is a preventative measure to safeguard your property from the unknown or unanticipated.
Shop Door Locks at Door Locks Direct
If you're planning to upgrade or replace your door locks, get started at Door Locks Direct. We're your preferred residential door hardware supplier for pain-free online ordering and shipping of door locks, levers, knobs, deadbolts, handle sets, combo packs, and other door hardware. We offer free standard rekeying with all our locks and free shipping for all orders over $299.
Whether you're moving into a new home or want to improve home security and aesthetic appeal, Door Lock Direct brings you the widest selection of door locks for your replacement needs. Talk to our passionate experts at (866) 755-5625 or place your order online now.