The Kwikset SmartCode deadbolt is a sleek and modern electronic lock designed to fit in almost any existing decor. Featuring a heavy-duty and high-quality construction, multiple user code settings, built-in alarm, and the ability to be integrated into a smart home system, SmartCode locks from Kwikset are perfect for residential and commercial use.
If you own one of these locks, you may find yourself in a situation where you need to do a quick Kwikset SmartCode reset for various reasons. Perhaps it's not working as intended, or you've forgotten your access codes or want to deny access. Either way, you'll need to reset it. Here is a step-by-step guide on how to reset your SmartCode lock and when you should do it.
How to Reset Your Kwikset SmartCode Locks
It's important to understand that a factory reset deletes all access codes associated with your SmartCode deadbolt and restores the lock to the default factory settings. It will also remove it from your smart home system. So, if you have a centralized smart home controller, you'll want to select the option to remove the device first.
Remember that you should only use the Kwikset SmartCode reset option only when your primary controller is missing or inoperable.
Follow these simple reset steps:
Ensure the door with the Kwikset 888 SmartCode deadbolt with Z-Wave or 913/914 SmartCode is open and unlocked.
Then go ahead and remove the battery pack.
Press and hold the program button (this should be on the interior back panel of the lock) while re-inserting the battery pack.
Hold the button continuously for 30 seconds until you hear a beeping sound and see the status LED flashing red.
Press the program button once again until you see the status LED flashing green and hear two beeping sounds.
The Kwikset SmartCode deadbolt has now been reset and ready to be set up again.
To confirm if the process is complete, test the lock using an existing user code - the lock should not work.
If the lock was part of your smart home security system, you need to pair it with your smart home system again.
Finally, perform the door handling process again to teach the lock the correct orientation of the door and set up a Master Lock code and other user codes for access (you can do this on the keypad, but it's more convenient to manage the codes on your smartphone.)
When to Reset Your Kwikset SmartCode Lock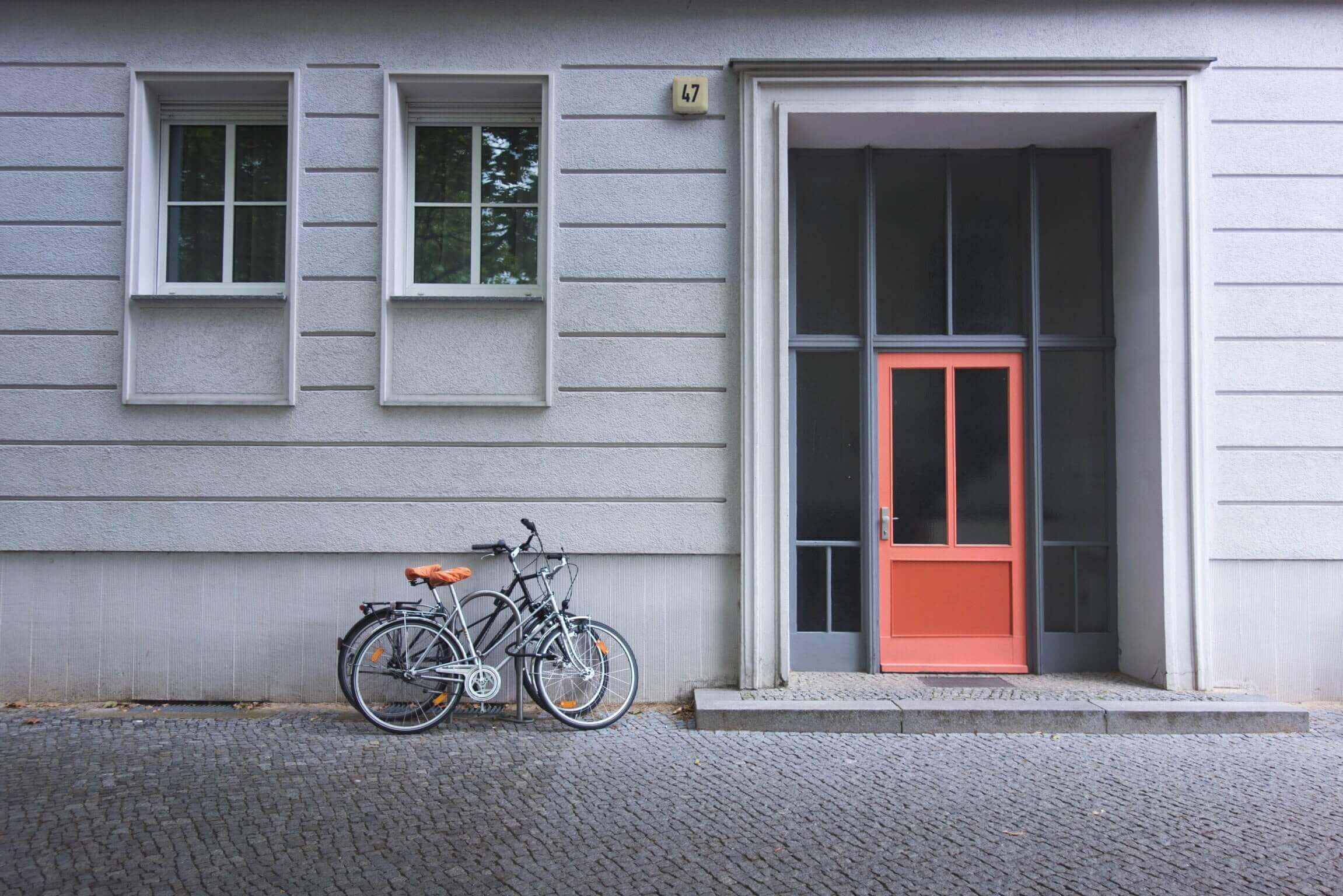 For many homeowners, keyless locks offer the convenience of easy access and peace of mind knowing that you no longer have to carry keys around or worry about losing them anymore. Unfortunately, some situations call for resetting the lock. Here are some of the situations when you may need to do a Kwikset SmartCode reset:
When you've lost your phone that's connected to your lock (someone could access your codes and doors if they have full access to your phone)
When you move into a new home with an existing Kwikset Smartcode (you'll want to do a reset to delete all existing user codes and create your unique codes)
When you're moving and want to take your lock with you to a new property
When your user codes have been compromised (for instance, an unauthorized person may have access to your master code or user codes)
When your lock mysteriously stops functioning (resetting it may fix the issue)
When you're suspicious of unauthorized access and want to provide new access codes to users
Whatever the reason, Kwikset SmartCode deadbolts feature the reset functions to ensure you can perform a factory reset with ease and regain complete control over user code access and management. This way, you can set up different codes for close friends, house guests, and even family members. Remember to change security codes regularly to improve security.
Order Keyless Door Locks at Door Locks Direct
Keep your hands free and enjoy improved security with keyless entry door locks like the Kwikset SmartCode keypad deadbolts for sale at Door Locks Direct. Keyless entry is great for on-the-go homeowners. Find locks in various finishes to fit your interior decor from brands you trust. Place your orders and enjoy free shipping on orders over $299.
Want to learn more about our SmartCode deadbolts or other types of door hardware? Need help with Kwikset SmartCode reset? Contact our experienced customer service team at (866) 755-5625 or contact us online. Place your orders and enjoy free shipping on orders over $299.