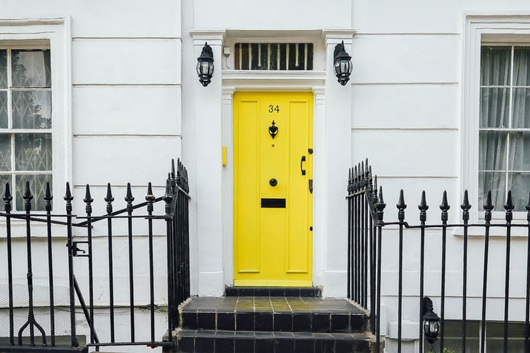 Keyless door locks are transforming how you enter your home. While keyed entry locks are still popular today, keyless entry locks offer innovative features that increase security and a level of convenience that keyed entry locks can't provide.
The main question is: do these easy-access locks make your home more secure? Do they really add value? If you're wondering whether keyless door locks are safe for front doors, here are a few reasons why you should consider buying one for yourself.
Better Access Control
Keyless access locks offer better access control. Whether you want to provide access to all family members, a babysitter, a maid, or even employees in your building, keyless door locks can be configured with multiple entry codes that can be shared with specific people to unlock the door. Some keyless entry locks, such as the Kwikset 942 Aura Bluetooth Enabled Deadbolt, come with features that allow you to lock and unlock your doors with an app on your phone, view the lock's event history, and set separate codes for friends, family members, and even the handyman.
No Need to Carry Keys With You
Keyless door locks provide the simple convenience of not having to carry keys with you when you lock your front door. Keys can be easily stolen, lost, or even misplaced, creating a scenario where you might be locked out of your home unless you have hidden a spare key. With keyless door locks, you only need to memorize an access code to open your door.
Advanced Security Options
Your door locks are only as good as the level of security they provide. This is true for both traditional keyed entry locks and high-tech keyless entry locks. Keyless door locks are available with a number of advanced security options, including Grade 1 security certification for maximum security and durability, anti-tamper lockout to restrict access, quick lockout option, master code override, adjustable code length, fingerprint recognition, and even facial recognition. The Schlage BE469 includes a built-in alarm to let you know the door was unlocked, tampered with, or forced open.
Refined Lock Styling
Keyless locks for front doors have evolved over the years and now come in a variety of styles, colors, and finish options. Today, you can find a selection of keyless door locks in attractive packages that match your home's architecture and interior decor. For instance, the growing use of keyless entry locks with touchscreen interfaces has become popular among modern homeowners. The seamless and sleek look of these locks provides a more elegant aesthetic.
More Cost-Effective
With keyed door locks, you'll need to rekey your lock just in case you lose your keys or want to provide access to other users. In commercial settings where access is needed for multiple users, the cost to rekey all the locks can be high. Keeping track of all the keys in a business building requires extensive organization and oversight. With keyless entry locks, you can easily add or revoke access in an instant. These locks are more cost-effective than keyed entry locks.
Shop Keyless Entry Locks
There's no doubt that keyless door locks are designed to make life a lot easier. With growing popularity, especially in homes, keyless door locks are now available in a range of options. If you're thinking of upgrading your locks, Door Locks Direct has the right product for your needs. Call us at 866.755.5625 today to find out how easy it is to go keyless.