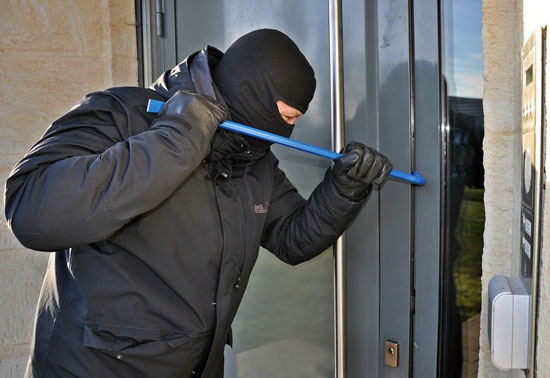 Your home should be a place where you feel as safe as possible. According to a 2017 crime report from the FBI, there are almost three burglaries across the U.S. every minute. More than half of these burglaries were the result of forced entry on front and back doors on residential properties. With these numbers in mind, homeowners need to do more to ensure proper door reinforcement for maximum security.
Although installing an alarm system, getting guard dogs, installing security cameras, and hiring a security agency are great options that can enhance home security, a quality deadbolt lock with a hardened steel bolt is the first line of defense you should have in your home.
Deadbolts are Secure and Reliable
Installing the right lock on your doors is the first step to avoid any form of forced entry by burglars. Deadbolts are usually installed on a small hole on the door's jamb. For the deadbolt to function as expected, the bold has to be fully extended into the hole. The hole is enforced with a metal strike plate. Screws are used to reinforce the metal strike plate into the studs of the door frame to ensure further door reinforcement.
The longer the screws, the better. Experts recommended using 3-inch screws. This setup makes deadbolt locks the preferred option when it comes to enhancing the security of entry doors. Deadbolts are more secure and reliable, so long as they're installed professionally. Most of these locks are easy to install on your own, but if you can't, hire an experienced locksmith to replace the locks or install new deadbolts.
Various Options to Choose From
Homeowners have a variety of choices when it comes to selecting deadbolts. Depending on the level of security you need for door reinforcement and security, you can either choose single-cylinder, double-cylinder, or keyless entry deadbolts. Each one provides added security, but they also have their own pros and cons.
For example, single-cylinder deadbolts will prevent someone from easily kicking in your door, but a burglar can break the glass in glass door panels or a nearby window in order to reach inside and unlatch a single-cylinder deadbolt. A double-cylinder deadbolt offers improved door reinforcement by protecting against this form of entry, but it can be problematic in a fire because it unlocks with a key from inside the home. A wifi deadbolt lock sounds like a good option, but it may not be the one for you live in an area that is prone to power outages.
Before you choose a type of deadbolt, consider factors like connectivity, glass paneling, and window location. If you have any doubts about which is best for your home, consult with an expert locksmith.
Widely Tested and Approved
Deadbolts have been widely tested over the years and are approved by the Ameican National Standard Institute (ANSI). They're rated Grade 1 for superior security and reliable door reinforcement for residential and light commercial use, and also meet UL 437 standards.
This means these deadbolts can withstand multiple hammer hits without failing. The bolt must project at least one inch into the doorframe for the deadbolt to attain a Grade 1 security rating. These deadbolt locks are also tested to open and close through 250,000 cycles to ensure reliability. UL 437 standards ensure that the deadbolts can withstand a wide range of other attacks like picking, sawing, prying, and drilling.
Keep Your Home Safe With Superior Deadbolts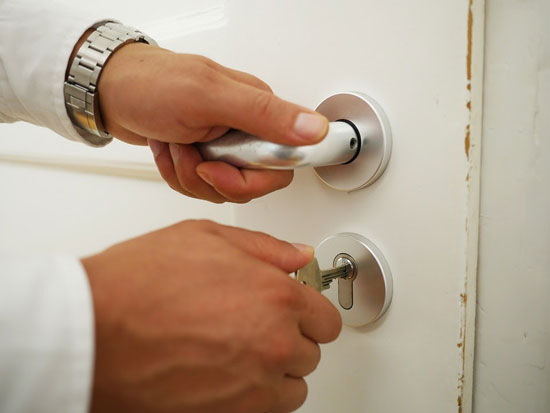 Deadbolts are available in the market from multiple brands in different sizes, styles, and finishes. Whether you want to buy deadbolts for your new home or want to replace your old locks, Door Locks Direct is your preferred residential door hardware supplier online.
We offer a wide selection of door hardware, including deadbolts and lock parts and accessories from leading brands in the market. Choose from different styles and finishes to complement the look of your doors and interior spaces. Order your deadbolt locks at our online store and enjoy free standard keying, free shipping for all orders over $299, and fast 24-hour shipping.
Place your orders online now or contact us to learn more about door reinforcement and WiFi deadbolt locks.